Why mushrooms are so popular in America these days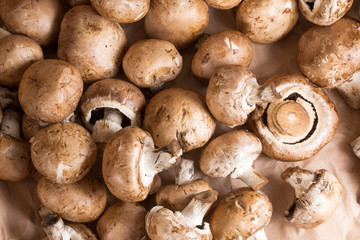 Mushroom. As interest in healthy foods and vegetarian foods increases,
Mushrooms are attracting attention as a substitute for meat in the US food industry.
Food companies are growing mushroom markets around the world using mushrooms as ingredients for snacks and chocolate.
It has a meat-like texture and is rich in nutrients,
The low-calorie mushroom market is expected to soar from $ 34 billion in 2015 to $ 69 billion by the end of 2024.
Mushrooms are one of the most profitable crops for farmers and businesses, unlike other crops that suffer from fluctuations in raw material prices or trade problems, such as milk, corn and soybeans.
According to Farm Progress, fresh shiitake mushrooms are priced at $ 10-12 per pound and dried mushrooms at $ 6-8 per ounce.
The reason for the popularity of mushrooms has increased awareness of health.
Mushrooms have a variety of health benefits, including antioxidant effects, essential vitamins, and increased immunity, and have a positive effect when combined with food and beverage.
Accordingly, the US food industry is increasingly investing in mushrooms or developing products using mushrooms.
Kellogg invested in Myco Technologies Inc., which manufactures proteins based on shiitake mushrooms in 2017.
General Mills also invested $ 3 million in Welly Elizabeth, a producer of functional mushroom powder.
Mushrooms snack
Mushrooms are now being used as snacks.
South Mill Champs has launched a mushroom-based snack brand to keep up with popular trends in plant-based snacks.
In addition, the company has developed a snack bar mushroom product that tastes like beef jerky or chocolate and is not allergic.
David Everwayne from South Mill Champs
"To help consumers understand mushrooms, we are introducing recipes on fresh mushroom packages or emphasizing the benefits of mushrooms through social media."
Startup Mushroom Benefit Ltd has launched a new mushroom snack product to boost interest in exotic mushrooms in the snack market.
Using mushroom and corn together, zero vegetable fat, no cholesterol, no sugar, no artificial flavors, no coloring
This product is attracting attention as it is introduced as a savory snack, which is the fifth flavor that is emerging in the US.
Representatives of the company said, "Mushroom snacks can provide a therapeutic function as a snack with a natural taste."
We also launched a Nude chocolate bar with mushrooms.
Nude Chocolate is attracting attention as a functional chocolate bar made by mixing Yeongji Mushroom with chocolate.